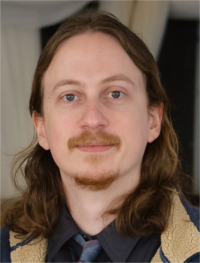 Scott Alfeld

Assistant Professor
Computer Science Department
Amherst College

salfeld at amherst.edu
www.scottalfeld.net
CV
My primary research is at the intersection of machine learning and security. I study settings where an intelligent adversary has limited access to perturb data fed into a learned or learning system. The goal of my research is two-fold: to detect attacks and to build/augment learning systems to be more robust to undetected attacks. Research
In addition, I develop methods for inferring properties of the underlying sensors (whether trustworthy or not) and incorporating that knowledge into the data analysis pipeline.


Conference Papers: Publications Workshop Papers:
Teaching (before coming to Amherst)
In the Spring 2015 semester, I taught CS540 -- Introduction to Artificial Intelligence at UW-Madison.
https://sites.google.com/site/cs540s15/
Throughout my undergrad tenure at the University of Utah, I TA'd a variety of courses.
From 2004 to 2006, I served as Assistant Debate Coach for East High School, Salt Lake City, Utah.
In my free time, I am a volunteer Locksport (recreational lock picking and related physical security topics) instructor in the Madison area.
Education
PhD, May 2017
Department of Computer Sciences
University of Wisconsin--Madison
Advisers: Paul Barford and Xiaojin (Jerry) Zhu
Thesis Title: Learning in the Presence of Adversaries
Masters, June 2015
Department of Computer Sciences
University of Wisconsin--Madison
Bachelors, August 2008
School of Computing
University of Utah